Philadelphia fleabane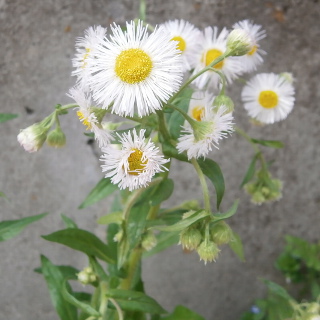 Philadelphia fleabane blooms flower in spring. The flower is 2 - 3cm. The colors are white or light pink. It is called Harujion in Japanese.
You can see by roadside.
Annual fleabane and Philadelphia fleabane are closely looks a like.
Different leaf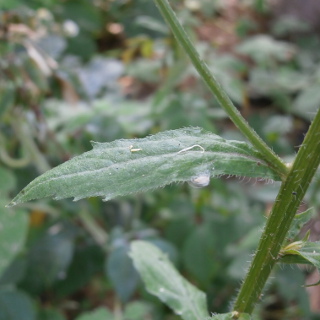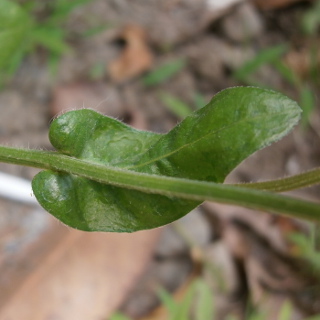 Annual fleabane leaf has dentate margin. Philadelphia fleabane leaf has no dentate margin and wrap stem.
Different flower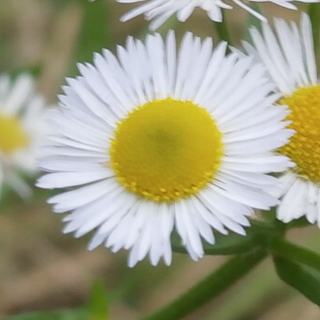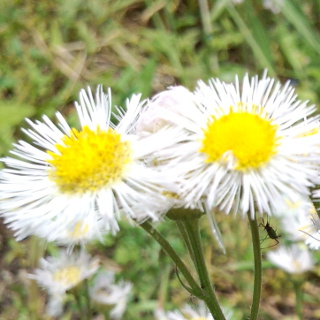 Annual fleabane looks a like Marguerite. The petal is thin. Philadelphia fleabane petal more thin looks a like thread.
Different season
Philadelphia fleabane blooms in april to june. Annual fleabane blooms in june to october. In june, both flower blooms.